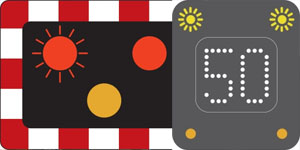 This study test will help you learn the highway code road signs and traffic signals. There are 156 questions from the DVSA revision question bank and each includes explanatory text alongside it to help you learn.
An excellent study resource we highly recommend is Know Your Traffic Signs which contains all highway code signs.
Difficulty level
The average score for this road signs test is 85%. Can you beat that?
Quick tips for learning UK road signs